Hanover Court
Cinderford, Hanover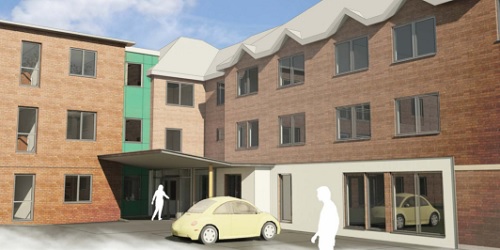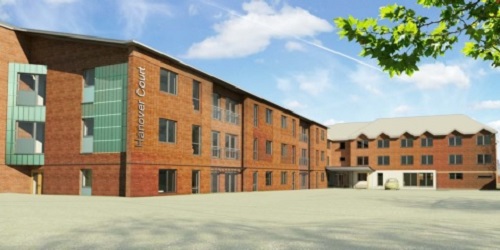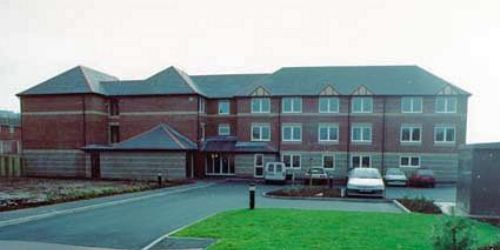 Description of Scheme
The new dwellings will all comply with the HAPPI criteria and blend in well with both the existing estate and wider environment. The improvement works to Hanover Court will offer more accessible facilities to the residents and allow further engagement with the wider local community.
Where Is It?
Hanover Court is a very popular estate and in a strategic location for our partners in the Forest of Dean and Gloucestershire. It will provide additional extra care dwellings to an existing estate in an established residential area in Cinderford.
Key Information
Location
Cinderford
Local Social Services Authority
Gloucestershire County Council/Forest of Dean District Council
Region
South West
Year Funded
2013
Cost
£2.7m
DH Fund
CASSH 1
Proximity
Hanover Court is a short distance form the local shops and about 500m from the High Street in Cinderford.
Distance to GP: 1 miles
Distance to shop: 1 miles
Distance to bus stop: 0.02 miles
Distance to Post Office: 1 miles
The estate is already linked with housing and social services, many of the voluntary groups and members of Forest Action Forum. There are also close working links with Health Services, local GPs and Nurses and the Dilke hospital, a memory café is run from the estate and Hanover work with the local Alzheimer's worker.
The estate also link with the local college and the Extend Teacher for exercises for older people comes in weekly.
There are good links with all the local churches and worship groups who visit regularly.
Relevant Local Strategy
Gloucestershire have commissioned a care and support service for the existing extra care scheme and support the revenue funding for the larger scheme.
Forest of Dean also supports the additional housing units in an area where there is insufficient provision for older people.
This scheme offers the potential for roll-out of individual personalised budgets with an additional 'core charge' for each resident to ensure that 24/7 on-site care services can be provided with residents having control over the remainder of their budget to purchase the services they choose to meet their needs as required. This offers savings on traditional block contracted services.
Click here to access the Gloucestershire Extra Care Strategy, Planning Resource Pack, Forest of Dean District.
Care Services
The scheme will provide a 24/7 on-site care services.
Facilities
Facilities at Hanover Court include:
a Therapy Room,
Communal Lounge,
Separate Restaurant,
On-site 24 hour Care Team,
Salon,
Shop,
Communal Gardens,
Laundry,
Scooter Store.
Key Features
Properties
20 new Apartments
15 1bed
5 2bed
45 Apartments altogether
Tenure
Plans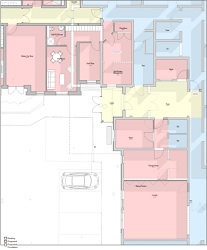 Address
Hanover Court,
Bilson Close,
Cinderford,
Forest of Dean,
GL14 2LQ.
Scheme Location Map
Partners
Housing Provider
Hanover
Architects
Barton Willmore
Care Provider
Live Well at Home
Local Social Services Authority
Gloucestershire County Council/Forest of Dean District Council
Developer
Hanover