Denham Court
Batley, Kirklees Council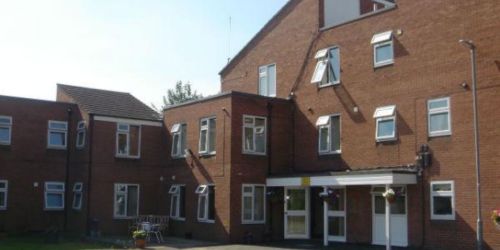 Description of Scheme
The conversion of Denham Court into a modern Retirement Living Scheme (RLS) has given its tenants lifetime homes which, means that as their mobility lessens they will be able to have easy adaptations to ensure that they can remain in their homes. Where possible, HAPPI criteria has been used to make the flats easier to use for the tenants. This has involved doing works to the kitchen and bathroom areas to make them safer and easier to use. Doors have been widened, electric sockets raised amongst many other features. Better lighting and slip resistant flooring has also been introduced.
Where Is It?
Set at the top of a small council estate of 10 bungalows in a cul de sac off the main Batley to Birstall road. The entrance to the small estate comprises Victorian privately owned terrace houses. The rear of Denham Court has gardens which back onto a medium size cottage style council estate.
Key Information
Location
Batley
Local Social Services Authority
Kirklees Council
Region
National, Yorks & Humber
Year Funded
2013
Cost
£718,611
DH Fund
CASSH 1
Proximity
Regular bus service within 150 yards.
GP's pharmacies etc all within 1 mile.
2 small towns, Birstall and Batley are within 1 to 2 miles of Denham Court, with numerous small shops on the connecting road between these 2 towns.
Relevant Local Strategy
Kirklees Council have just completed a major PFI which has provided the council with significant additional extra care provision in the form of 2 units each containing around 50 bed spaces. These are both around 3 to 4 miles away from Denham Court.
Useful Local Statistics
The RLS is now thriving and the residents are very happy with their new accommodation. The RLS is now ready to face the future with increased confidence. The existing residents have been able to remain together as a strong community.
Working closely with the residents, as they were in the building whilst works were being carried out helped make the scheme a success.
Close inter departmental working between the council's strategic housing function, Building Services and KNH was key to this success.
Care Services
24 hour emergency cover with alarms in flats and communal areas.
Facilities
Hairdressing area.
Mobility scooter charging area and store.
On site care from a care coordinator.
24 hour emergency cover with alarms in flats and communal areas.
Well used communal lounge and canteen facilities.
Free WiFi for all tenants.
The RSL has good links with the surrounding communities. It has good links with other RLS's in the area where various social activities take place. The existing tenants from the adjoining bungalows regularly attend Denham Court for social activities. Regular Xmas and Summer fetes involve others from the wider local community.
Free internet is installed to enable these tenants to have free WiFi to keep in touch with the wider world as well.
Key Features
Properties
Tenure
Plans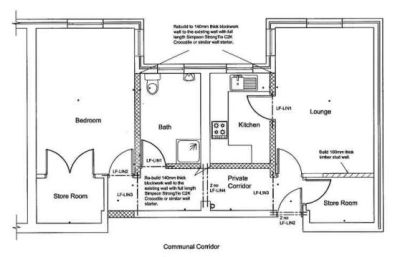 Address
Denham Court,
Denham Street,
Batley,
West Yorkshire,
WF17 8JX
Scheme Location Map
Partners
Housing Provider
Kirklees Council
Architects
Design done by their ALMO known as - KNH
Care Provider
Managing Agent for the council is KNH
Local Social Services Authority
Kirklees Council
Contractor
Kirklees Building Services