Cherry Tree Gardens
Houghton le Spring, Gentoo Group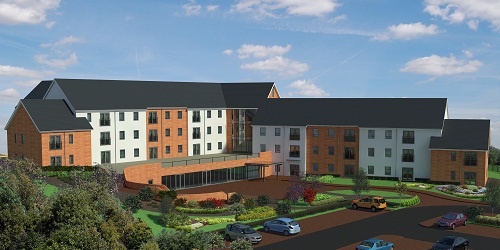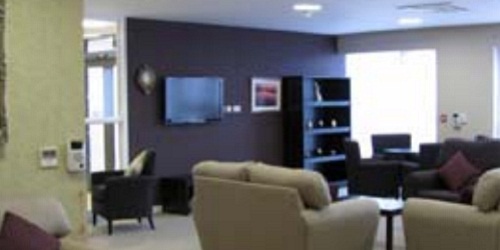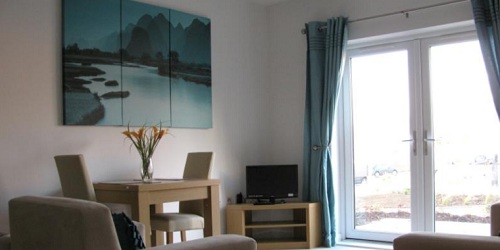 Description of Scheme
Bungalows are built to Passivhaus standards providing thermally efficient living for older people.
Access provided on ground floor and off street access provided on first floor. This could be provided due to the sloping topography of the development.
Large vinyl digital prints in communal areas for way finding.
Telecare provision within the apartments; bungalows and communal areas.
Incorporated a significant amount of glazing in the scheme communal areas and apartments to encourage natural lighting.
Under floor gas heating to promote affordable warmth - keep utility costs and service charges reduced.
Older person's resistance play equipment to be provided within the external grounds.
Roof top garden with sedum tiling insets and direct access to the roof top garden from the apartments directly opening onto the feature or from the first floor communal entrance.
Lighting in bathrooms and passageways dims up and down using a motion sensor. This helps people to find the bathroom easier and can help prevent falls by ensuring areas are lit.
Kitchens are modern but practical, providing contrast between floors; walls and work surfaces to enable those with visual impairment to easily recognise workbench areas and cupboards.
Where Is It?
Fully regenerated area including family homes; Passivhaus bungalows and the extra care provision central to the regeneration.
Key Information
Location
Houghton le Spring
Local Social Services Authority
Sunderland City Council  
Region
North East
Year Funded
2008/10
Cost
£6.4m
DH Fund
ECH
Relevant Local Strategy
Sunderland City Council have an Enabling Independence Strategy which emphasises evidence of need for extra care and dementia specialist accommodation within the City.
The strategy includes outcomes from our Older Person housing needs and aspirations study which was undertaken during 2010. This is provided on our website:
www.sunderland.gov.uk/extracare.
We require around 1300 units of extra care accommodation (including specialist dementia housing) by 2016. We know the older persons demographics per Ward and household numbers per Ward where one member of the household has dementia.
Care Services
On site personal care team
24 hour staff presence
Assisted bathing
Facilities
Communal Lounge
Manager's office
On site kitchen
Separate restaurant
Computer room
Crafts room
Garden
Guest suite
Consulting rooms
Hair salon and healthy living suite
Key Features
Properties
47 Properties (40 Apartments, 7 Bungalows)
Tenure
Mixed tenure - social rent = 32. Shared ownership = 7. Outright purchase = 4.
Address
Cherry Tree Gardens,
Orchard Place,
Houghton le Spring,
Sunderland,
DH5 0AF
Scheme Location Map
Partners
Housing Provider
Gentoo Group 
Architects
Gentoo Homes
Care Provider
Sunderland Home Care Associates
Local Social Services Authority
Sunderland City Council  
Developer
Gentoo Homes
Contractor
Gentoo Construction