NEW Housing LIN Case Study: Better Lives, Better Endings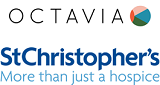 We are pleased to showcase a new Housing LIN case study (No 162) featuring a project undertaken in partnership between Octavia and St Christopher's.
The aim was to encourage an inclusive and proactive approach to planning the end-of-life care for everyone involved.
Written by Liz Bryan, Antonia Bunnin, Neil McCarthy and Lianne Joy, early findings and Covid-19 adaptions to the project disclosed what might be done better to ensure the best possible end-of-life for residents living in Octavia's extra care housing schemes.
Speaking ahead of this afternoon's HAPPI Hour session on Anticipatory Care with NHS England & Improvement, the Housing LIN's Jeremy Porteus said:
"We are a long time champion of extra care housing and how the design of the accommodation and the quality of personal care and support services enable people to live independently into older age or with a long term condition. This includes end of life".
He added:
"The case study offers an insightful opportunity to leverage on the voices and experiences of those planning the rest of their lives or approaching end-of-life, as well as the views of dedicated staff working in Octavia and St Christopher's. By showcasing the Better Lives, Better Endings project, we trust its outcomes are shared widely and employed to empower those involved with end-of-life care".
Neil McCarthy, Assistant Director of Care and Support, Octavia said:
"Our Better Lives, Better Endings project with St Christopher's Hospice is an example of how we are working with health and social care partners to share and implement best practice to provide the best possible outcomes for the people we support. We hope that by sharing this Housing LIN case study, other providers of housing and end to life care will be able to adopt some of the same good practice in their own work."