The Association of Directors of Public Health Policy Position: Built Environment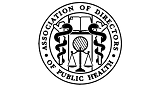 To coincide with Healthy City Design 2023 (opens new window), the Association of Directors of Public Health have published a new policy position statement, outlining their national and local recommendations for ensuring that all our spaces are designed with our health and wellbeing in mind.
Containing five key messages about the importance of the built environment as a fundamental determinant of health across the life course and how public health should be placed at the centre of planning and housing policies to reduce the social cost of poor health, reduce health inequalities and tackle regional economic disparities, the statement sets out national and regional recommendations.
The document outlines the need for a whole system approach to creating healthy built environments, health equality in planning and housing, increasing affordable housing and preventing homelessness as well as improving the quality of privately rented and social accommodation. It also covers the need for environmental health interventions, funding to support public health's role in the built environment and long term investment in Net Zero Strategy alongside evidence-based intervention to reduce the health impact of indoor pollution.