Telecare stakeholder action plan: Preparations for the analogue to digital switchover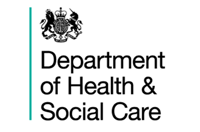 With an estimated 0.5million people using telecare services in supported living, sheltered housing and care homes, this Department of Health and Social Care action plan describes a range of actions to be taken ahead of digital switchover by December 2025.
This plan is for telecommunications providers, service commissioners and providers (including housing), alarm receiving centres, equipment suppliers and manufacturers.
The action plan refers to the TAPPI project (opens new window) and a range of Housing LIN resources on our dedicated smart housing and telecare webpages (opens new window).