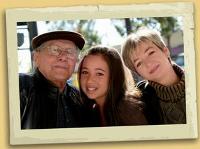 The Living Well Handbook was developed in Gloucestershire by the local NHS, NHS Trusts and County Council in partnership with the Alzheimer's Society. It was inspired by people living with dementia who wanted one place to store essential information; similar to a passport. It can be completed by - or with - individuals and their carers. The process of completing would be very helpful in getting to understand the person and developing person-centred support. The handbook holds:
Information that the individual feels is important to share.
Information that is helpful for the person now and in the future.
Information that ensures their care is based on their needs.