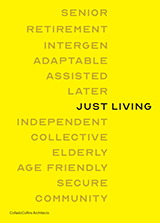 People are living longer, demanding more housing choices, and seeking more lifestyle options in later life.
This book explores the challenges and opportunities involved in defining, designing, and delivering homes and communities for older people - our future selves.
The process of providing housing for this diverse and selective user group of unique and discerning individuals depends as much on understanding the needs and desires of older people as it does on assembling a financially viable development proposition.