Intergenerational co-design for age friendly places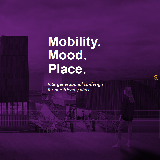 All too often, the people who use environments day-to-day are left out of the design process. For older people, this can feel particularly alienating.
This publication from Mobility, Mood and Place is an illustrated, 32-page guide to key things uncovered through the co-design process about older people's needs and preferences for age-friendly environments.
The publication features a range of annotated designs for the cities of London, Manchester and Copenhagen and the Scottish islands of Orkney produced by students at Edinburgh College of Art in collaboration with local older people.