Housing Generation Rent: What are the Challenges for Housing Policy in Scotland?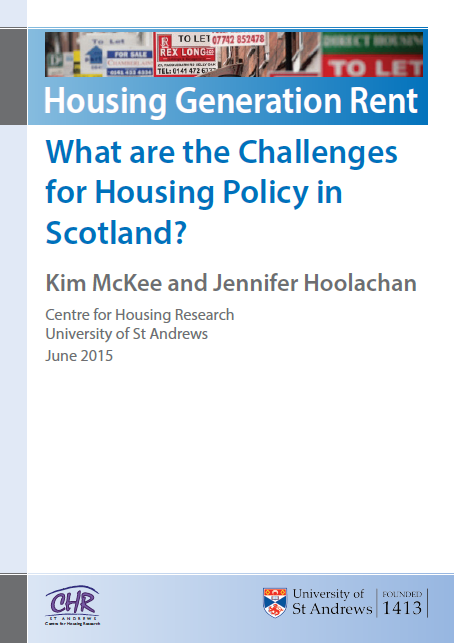 This report by the Centre for Housing Research University of St Andrews explores young people's housing experiences within the broader social, economic and political context in Scotland.
It reveals that the decline in homeownership and social renting amongst young people has paved the way for a growing private rented sector (PRS). Furthermore, it states that this has doubled in Scotland since 1999.
While focussing on younger people, the report also highlights that in some areas in Scotland where there is a lack of access to social housing, older people are identified as being more prone to living in low-quality PRS accommodation too.