'Halton Court' Quality design attracts downsizers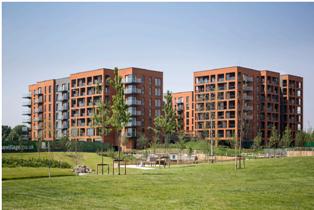 This Housing LIN Case Study no 77 takes a detailed look at Halton Court, an award winning 170 unit purpose-built housing scheme for people over 55 developed by Viridian Housing at Kidbrooke Village. Halton Court is located on the site of the former Ferrier Estate in the Royal Borough of Greenwich, London. The scheme is part of a large urban housing development and has attracted residents who have moved because of the lifestyle choice the environment offers.
Whilst Halton Court has extensive communal facilities, it is not an extra care housing scheme, but a quality, 'care ready' housing led development targeting older people wishing to downsize regardless of care needs. Winner of the 2010 HAPPI awards, the scheme was designed by PRP architects and developed by Berkeley Homes, the comprehensive study highlights what has attracted older people to downsize to this impressive development.