Ageing in the right place: An Australian perspective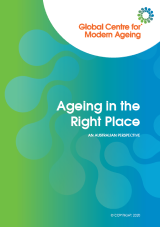 The Global Centre for Modern Ageing in Australia has released a report looking at the impact of ageing, and the role that home adaptations can play in supporting choice for an older person to remain at home.
Three in four Australians aged 85 or older live independently at home, and not in care accommodation. In the light of this, the findings presented in this Ageing in the Right Place report offer innovative businesses the chance to leverage opportunities by refocusing their vision of quality housing, aged care and retirement living, through a people-centric lens. Adopting a 'House-Home-Haven' framework, it provides a perspective for transforming physical houses and spaces into meaningful havens.