Advancing our Health: Prevention in the 2020s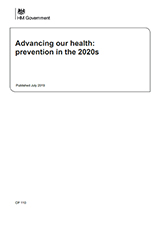 This green paper from the government focuses on the challenges facing public health in the next decade.
Advances in life expectancy are slowing, and people are spending a greater proportion of their lives in poor health.
There are several references to the links between public health and housing interventions that prevent deterioration of health needs and/or demand for personal care.
The deadline for responses is 14 October 2019.