Carterwood is a specialist chartered surveying practice that operates exclusively within the long-term healthcare market and specialise in the adult social care sector.
Winner of the prestigious 'Property consultants of the year - property services' at the HealthInvestor Awards 2017, we are dynamic and fast growing business, aiming to provide a different and more bespoke business perspective for our clients. We provide property advice through three complementary divisions: consultancy, valuation and agency services.
Our clients are wide ranging and include: banks and financial institutions; corporate and private operators; investors; developers; 'not for profit' providers and the public sector.
www.carterwood.co.uk (opens new window)
Points West
Successful planning achieved for a retirement village
Developing a care village scheme where Carterwood established that there is a critical undersupply of extra care accommodation for private leasehold sale within the area.
Introduction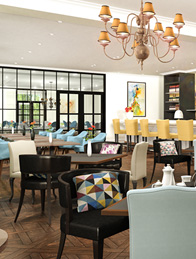 Carterwood were commissioned to prepare a needs assessment on behalf of Audley Retirement Villages in support of a planning application for the development of a care village on the site of the former Redwood Lodge Hotel, Beggar Bush Lane, Failand, Bristol.
The site is set within the grounds of the former Redwood Hotel and Country Club, originally built in 1898 to house the ornithological collection of Sir Greville Smyth of Ashton Court fame. The retirement village also stands adjacent to the popular Old Bristolians Rugby Club.
The planning application contained a request to develop a care village comprising 124 extra care units, which would comprise 104 apartments and 20 cottages along with communal and ancillary facilities.
The location of the proposed scheme had a number of inherent advantages that make the site particularly suitable for its proposed use as a retirement village.
What we did: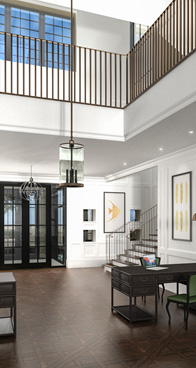 Provided a commissioning review, which identified a need for the supply of additional extra care housing provision in the relevant strategy documentation from North Somerset Council.
Assessed the existing and planned supply of extra care housing schemes within the market catchment area and North Somerset Council boundary area and identified an enormous shortfall of 736 private extra care housing units within the market catchment area and 304 within the North Somerset Council local authority area.
Established that there is a critical undersupply of extra care housing accommodation for private leasehold sale within both catchment areas.
Added value:
Our understanding of the Audley Retirement Villages way of working enabled us to focus on providing the relevant information.
Our tried and tested research demonstrated the presence of a large shortfall in the area for extra care housing units.
Our conclusions were presented in a format suitable for consideration by planning authorities
"We are incredibly pleased with our partnership with Carterwood this has helped us to deliver our new retirement living village on the outskirts of Bristol, enabling us to provide independent living and revitalising the local community."
And finally
In 2016 we won the prestigious title of Property Consultant of the Year - Property Services at the HealthInvestor Awards.
For more resources by Carterwood available on the Housing LIN website, check out:
#InspirationalAchievements