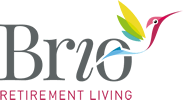 Brio Retirement Living, part of the Places for People Group, provides age exclusive independent living developments for people aged 55 and over. Our approach is driven by a unique set of values and principles, and a desire to bring something new and inspirational that meets the aspirations of today's retirees.
Our road map for retirement living
How we've mapped out the perfect journey for our homeowners
From Aberdeenshire to Gloucestershire, our communities offer a range of carefully designed property types which include 1, 2, and 3 bedroomed cottages, bungalows, and apartments. Our homes are modern and contemporary with fully fitted kitchens and wet rooms, and provide the most up to date technology for easy living. We have listened closely to the wishes of our customers and are committed to improving the quality and experience of later living. Here, we share our journey.
Starting point: Understanding our customer's journey
At Brio we've engaged extensively with our customers, stakeholders and colleagues to pinpoint exactly what customers want, need and expect. This has led to the creation of a unique and comprehensive customer journey map, the blueprint for our service and something which is of huge benefit to those who want to create a new life in a Brio retirement community.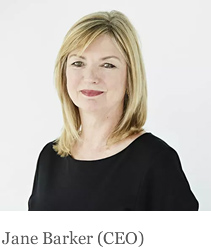 As our Chief Executive, Jane Barker explains:
"Customer insight is crucial for us. Without knowing what our customers want, it's impossible to deliver a high quality that people value."
Mapping out the perfect journey
In the past year, our team has undertaken a wealth of market research to better understand the wants, needs and expectations of modern retirees. This research has been carried out amongst various key Brio stakeholder groups, namely our existing homeowners, prospective customers and also those living in competitor communities. The wealth of feedback obtained has culminated in the creation of the Brio Customer Journey Map, which addresses each important stage of a customer's journey.
Jane continues, "The journey considers every emotion and milestone - from the second a customer starts thinking about making the move, to the physical process of moving, to the aftercare we provide to help them settle into their new home. And of course, with the current climate and the on-going effects of COVID-19, this support has never been more important. We have worked hard over the last few months to make sure our communities are safe for both current homeowners and prospective ones. We've developed plans to help customers make their move as safely as possible and to also help them settle into our communities in the best ways we can whilst also maintaining those all-important physical distancing rules".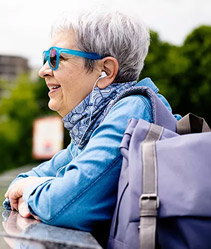 Indicating what's on offer
A key thing for us is to establish the Brio brand within the wider community, and raise awareness of how our communities can help people make the most of their lives. A wealth of literature and online information is prepared, and outreach undertaken, ensuring that people in and around Brio locations can access every little detail - and that every question is answered.
Our Head of Care, Kelda Fasasi shares: "Those who then enquire about Brio homes are invited into our communities for a look around. There can be multiple meetings and points of contact at this time; it's not a process we encourage customers to rush through as we want them to really test out life in our communities, immersing themselves and seeing what's on offer first hand."
"For customers then making the decision to move into a Brio community, a wealth of services are at their fingertips"; Kelda continues: "Every single homeowner is appointed a dedicated moving in co-ordinator, someone who is on hand to ensure the process is smooth. We can help with the legalities and the conveyancing process, even through to the physical necessities like packing up their existing house and transporting all of those treasured possessions to their new home."
Final destination
And after that, homeowners can just get on with enjoying their new life, cultivating a lifestyle which suits them within a Brio community. Jane concludes: "We give a warm and reassuring welcome to all of our new homeowners. From a personal welcome gift, to a tour of the community, to bookings in each community's brasserie and bar, to regular visits from our team - we want each and every homeowner to feel thrilled with the decision they've made."