Homeworking futures revealed as rising stars vie for inaugural Davidson Prize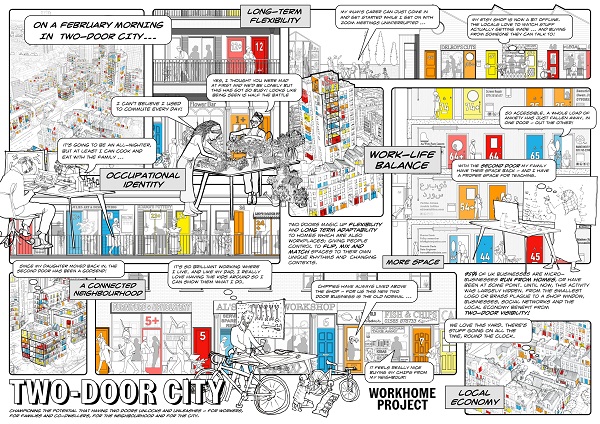 The Alan Davidson Foundation has announced an 18-strong list of finalists for its inaugural architecture prize focusing on the future of the home. The Housing LIN is thrilled to be a partner in the Two-Door City shortlisted bid, with The Workhome Project. We look forward to next month's announcement of the winning entry. Fingers crossed!
To read more about the Workhome Project and resources we have curated on work ready housing, visit the Housing LIN's dedicated webpage on our 'design hub'.