Thank you to everyone who made this HAPPI Hour series fun and informative!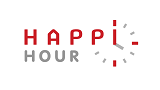 Drawing on our considerable experience of knowledge exchange, our recurring free online webinars:
Share the latest market developments, research findings, new policy and funding initiatives
Explore the lessons learnt from innovative practice
Connect the housing, health and social care sector professionals with other Housing LIN members
Indeed, our HAPPI Hour brand goes from strength to strength!
Looking back, since the run of the year, our HAPPI Hour webinars have covered everything from social prescribing and levelling up our communities to downsizing and righplacing and diversity in care environments. Our most popular session was on fire safety in specialist housing.
And the numbers have been impressive too! We held 17 HAPPI Hour webinars and were so pleased that 2,724 of you signed up to watch, listen and learn with 64 housing, health and social care professionals from across England, Wales, and Scotland giving up their time to present. All our webinars were uploaded on our YouTube channel (opens new window) where they received a further 6847 views! A big thank you to everyone for making the sessions such a success.
This is what you said:
"Very informative, provided new ideas and inspiration for me to take back to my organisation."

"An interesting, thought-provoking and engaging event, with very passionate speakers."

"Very insightful, interesting and accessible information in bite-size format."
You can watch the recording and download the presentation slides from each HAPPI Hour webinar on our event's webpage.
Please note that we are finalising an exciting autumn/winter HAPPI Hour series, commencing on Wednesday, 21 September.
Finally, we would like to say a big thank you to UKRI Healthy Ageing Challenge and sponsors for their support and all speakers for sharing their insights, promoting new resources and/or putting the spotlight on innovative examples of practice and research.
---
All our events are free of charge, so why not join us at an upcoming session? Log in or create an account to book a place. Don't miss out!
And, if there are other interesting topics that Housing LIN members would like to talk about or see featured, email us your suggestions at info@housinglin.org.uk.