Older People's Housing Taskforce Capital and Investment Survey - Have your say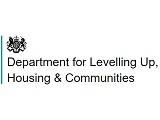 The Government's Older People's Housing Taskforce has recently issued a Survey (opens new window) to a range of investors and lenders to the senior living sector.
As the need to attract greater capital into Older People's Housing is critical to increasing choice and supply, it is extending the closing date to 17 November 2023 and widening the recipients of the Survey to ensure all those investing in the sector are given the opportunity to respond and contribute.
If you are currently investing in Senior Living or considering the sector, the Taskforce would really welcome your views.
Please use this link (opens new window) to fill out the Taskforce survey that will take just 5 minutes to complete.