West Waddy Archadia joins the Housing LIN's family of sponsors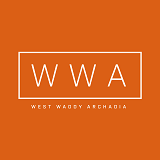 We are very pleased to announce that architects, West Waddy Archadia (opens new window) (WWA), are the new sponsors of the Housing LIN's dedicated Sight loss, Home and the Built Environment webpages.
WWA have extensive experience of design and planning for a variety of clients in the built environment. One of their specialisms is designing for older people and people with disabilities which has allowed them to gain greater insight into how they design spaces and communicate effectively for people with varying requirements.
The Housing LIN's CEO, Jeremy Porteus, said:
"It's great to have WWA on board. We've worked together on various projects that have resulted in a range of better housing provision for older people and people with a disability, including sight loss. We look forward to sharing the learning from their considerable design talent and sector expertise."
To coincide with today's announcement, this new Housing LIN guest blog by Mark Slater, Design Director at WWA, explores macro and micro scales when working on architecture, urban design and planning, and the importance behind ensuring design and planning caters for blind and partially sighted people at all scales.