Jenrick unveils £12 billion boost for affordable homes
Housing Secretary Robert Jenrick MP announced today:
billions of pounds of new investment in housing to help the country build back better, including homes for social rent to help the most vulnerable
Half of the new homes being made available for ownership and revamped Shared Ownership scheme to help the next generation onto the property ladder
Consultation launched to make all new homes more accessible for older and disabled people
These announcements include:
The amount of funding allocated to Homes England and the amount offered to the Greater London Authority for delivery of the new Affordable Homes Programme
The publication by Homes England of their Affordable Homes Programme prospectus

(opens new window)

this week inviting councils, housing associations and private providers to start preparing their bids.
The new model of Shared Ownership, including a 10% initial stake, 1% staircasing and the 10 year repair and maintenance period. This is the government's response to a consultation on Shared Ownership launched last year
A new consultation

(opens new window)

to consider how best to raise accessibility standards for all new homes in recognition of the importance of suitable homes for older and disabled people.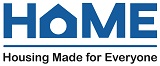 As one the founding members of Housing Made for Everyone (HoME) coalition, we wrote back in June an open letter to the Housing Minister, Christopher Pincher, asking the UK government to raise the 'accessible and adaptable' design standard for all new homes. We therefore welcome the announcement of this consultation. Click here for details (opens new window) of this consultation, which closes at 11:45pm on 1 December 2020.