Have your say: take part in this Workhome Project survey on working from home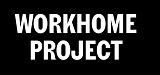 As a founding member of the Workhome Project (opens new window), the Housing LIN is delighted to collaborate with the project to help find out more about you and your organisation's experience of home-based work during Covid-19 for staff and residents. Please take a few moments to complete this important sector survey. The deadline is Friday, 28 August 2020 at 4pm.
And, in the context of Covid-19, home-based work has moved from a minority to a mainstream working practice in a matter of months. This raises all sorts of issues for housing, as historic disapproval led to early social housing being designed to prevent this working practice and managed through tenancy agreements that prohibited it.
Please note, by completing the survey, you will also have the option to receive the results, once published in the form of a short report. We look forward to receiving your contribution.