HAPPI days: Housing Design Awards 2022 shortlist announced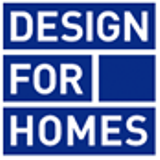 Organised by Design for Homes, a number of HAPPI-inspired older people's/intergenerational projects have been shortlisted for this year's Housing Design Awards (opens new window) with ceremonies taking place in September.
The submissions include a selection of affordable and high end accommodation for older people, from extra care housing scheme and retirement villages to almshouse provision and cohousing.
The Housing LIN is proud to be a co-sponsor of HDA2022 and the quality of the shortlisted schemes demonstrate how HAPPI is now a mainstay of these awards.
The 11 HAPPI-inspired shortlisted schemes are:
We look forward to reporting on the split award ceremonies being held in London (opens new window) and Manchester (opens new window) in September.