Disability Awareness Week: What it's like to live with a learning disability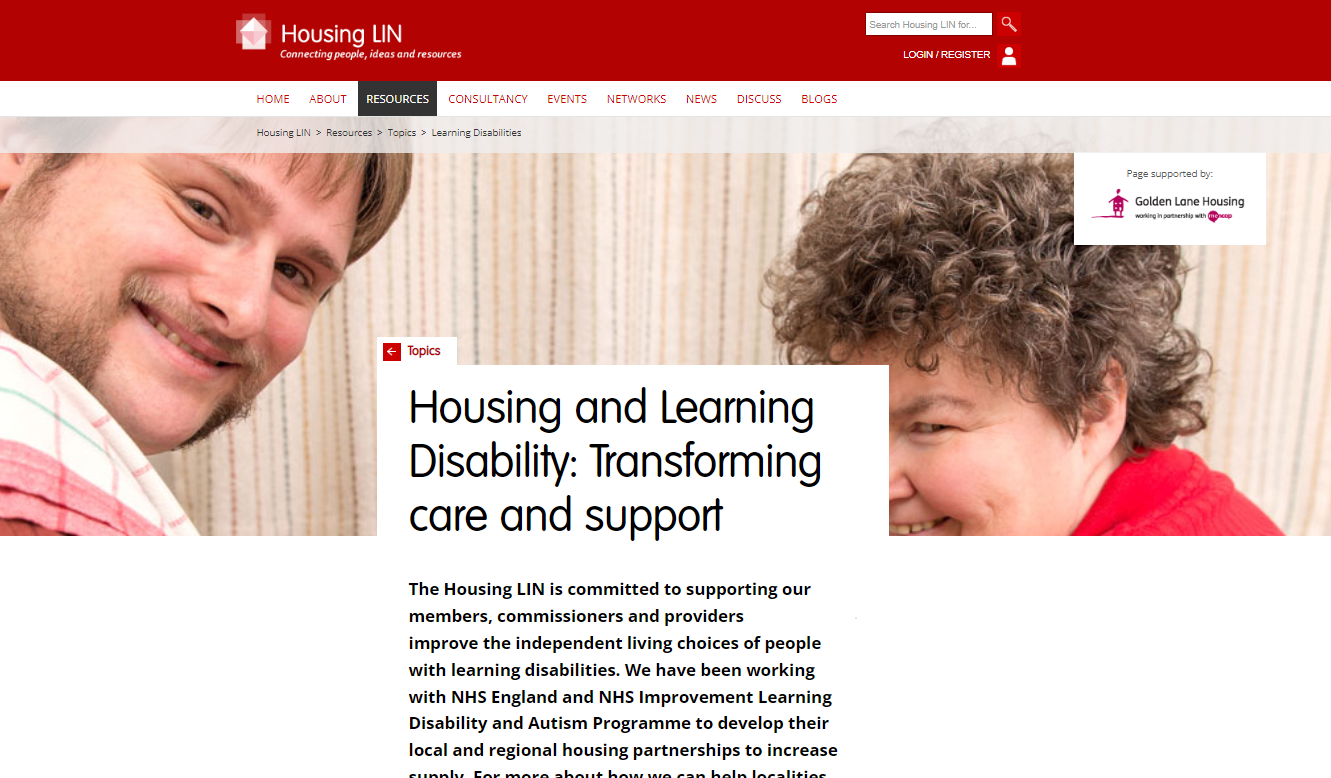 Hosted by MenCap, Learning Disability Awareness Week is an annual campaign which raises awareness on what it's like to live with a learning disability. It aims to help remove stigma and discrimination and educate more people about learning disabilities.
There are an estimated 930,000 adults with a learning disability in England, 129,000 of whom receive local authority social care support.
This year, Learning Disability Awareness Week takes place between 20th – 26th June 2022 and the Housing LIN would like to show support by drawing attention to a range of resources and tools hosted on the 'Housing and Learning Disability: Transforming care and support' webpages, supported by Golden Lane Housing.
Segmented into 8 key themes, these webpages provide resources, references, tools and outline good practice to ensure that people with learning disabilities and autism have increased choices and quality of where they live.
---
Building on the Housing LIN's learning and improvement ethos, we offer bespoke advice to help your organisation draw on the lessons highlighted on these pages. To find out how the Housing LIN can support your operational and/or strategic plans, please contact us at consultancy@housinglin.org.uk or visit our consultancy pages.