Changing the Housing LIN's Twitter handle!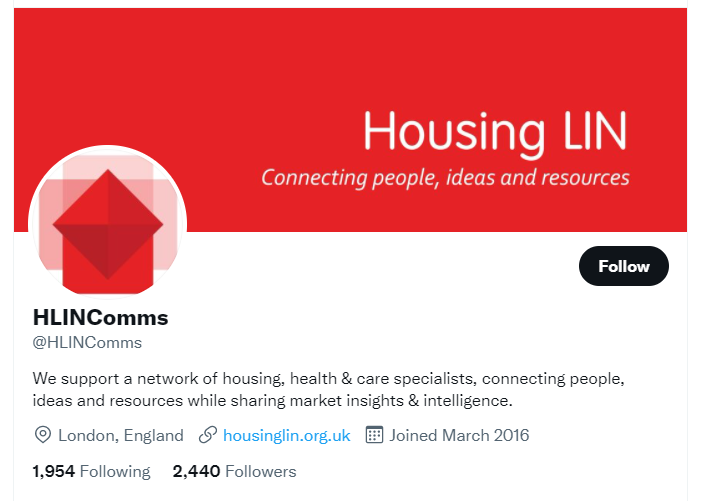 As a leading 'knowledge hub' on specialist housing, we help connect people, ideas and resources while sharing market insights and intelligence.
We have therefore made the exciting decision to change our Twitter handle from @HousingLINews to @HLINComms (opens new window) to better reflect our scope of information sharing.
Help us to share the latest on funding, research, policy and innovative developments to spread practice faster by using the Twitter handle @HLINComms (opens new window).