Architect campaigns against poor quality housing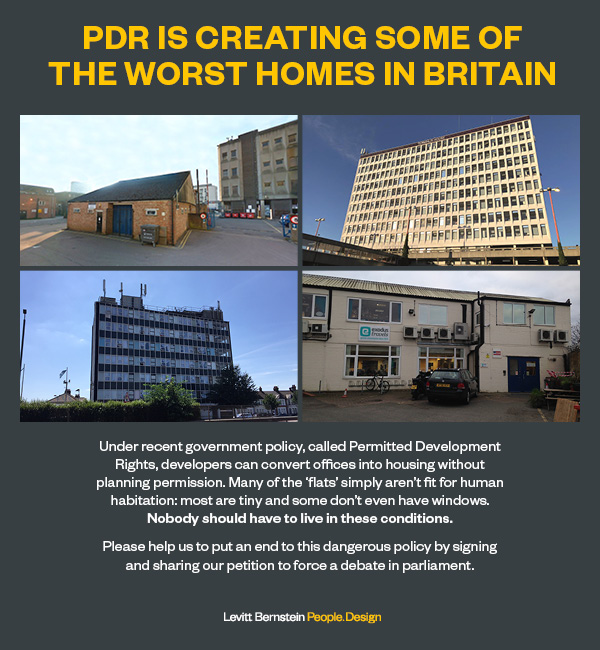 Julia Park of Levitt Bernstein is petitioning the government to change the rules surrounding Permitted Development Rights.
Permitted Development Rights (PDR) allow office blocks to be changed to housing without planning permission, and are being used by developers across the country, creating poor quality housing.
Official estimates suggest that a total of 42,000 new 'homes' have been added through this form of PDR but experts believe it's closer to 70,000.
A petition on the has been created UK Parliamentary site to end the use of PDR. Click here to sign the petition. (opens new window).
You can find out more about PDR and its effect on poor quality housing by clicking the links below.