A decade of Healthy Ageing - 2021-2030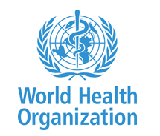 The World Health Organisation (WHO) has announced the launch of the UN Decade of Healthy Ageing (opens new window) initiative today which commits to improving the lives of older people globally over the next 10 years and brings together governments, civil society, international agencies, professionals, academia, the media and the private sector to see a collaborative action for change. To coincide, the UN has also published the first ever UN Global Report on Ageism, A global conversation on ageism.
We are pleased to report that the StopAgeism campaign, of which the Housing LIN is a member, has published a Statement committing its support here (opens new window).
The Housing LIN's Jeremy Porteus added:
"The Housing LIN is a sophisticated practitioner network dedicated to championing better quality housing and services for an ageing population. We want to see barriers to accessing housing dismantled and improvements made to the way we engage older adults to improve the range of locally available housing for healthy living. The lack of adequate choices is a considerable disadvantage and can impact on their quality of life."