Housing LIN Virtual Summit 2021 - A Festival of Ideas
Event date
till
WATCH THE RECORDING, DOWNLOAD SLIDES, AND MORE
HAPPI AWARENESS WEEK
And, that's not all. To celebrate the Housing LIN Summit 2021, we are also designating the week as the 2nd HAPPI Awareness Week. We want to further raise awareness over the 5 days about the virtues of designing care-ready accommodation and age-friendly housing services, promoting what's best in housing for an ageing population, sharing the key learning and improvement points and celebrating the benefits of HAPPI with you. Get connected with #HAPPIweek (opens new window)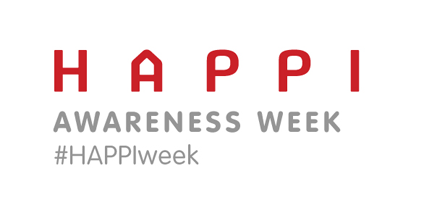 TERMS & CONDITIONS
Important notice: this summit is provided free of charge to those registered in advance to attend and who subsequently attend. However, we reserve the right to charge those who register and subsequently fail to attend for the full cost of a conference place. This is due to the LIN incurring irrecoverable costs based on numbers of those registered in advance to attend. Non-attenders will be invoiced and pursued for payment. By registering you unreservedly accept these terms and conditions. The cost of the 2021 conference for non-attenders is £150 plus VAT per head.
Sessions
Browse our programme below for more information and select from the HAPPI Hour sessions that you would like to join each day. You can now choose as many of the sessions as you want to go to.
Register now not to miss out!
Monday 06 December 2021
Delivering homes and communities Fit for the Future, Faster
Opening the summit this panel of experts will share how they use research, innovation and collaboration, to drive better design of products and services which deliver to present and future customer needs and aspirations.
Illustrating the evidence, social value and strength of Partnership to shape investment into building future proof communities for an ageing population at pace and at scale in the UK.
Chairs: Paula Broadbent, Managing Director, Lovell Later Living & Jeremy Porteus, CEO Housing LIN
Confirmed Speakers:
Toby Lloyd, Fellow – Create Streets Foundation
Sue Cawthray, CEO – Harrogate Neighbours HA
Michael Chang, Programme Manager, Planning and Health (Healthy Places) – Office for Health Improvement and Disparities
George MacGinnis, Challenge Director, Healthy Ageing – UK Research and Innovation
Matt Leach, CEO – Local Trust
Taking a deep dive into building effective strategic partnerships to deliver efficiency, at scale and at pace
Drawing on the work of Lovell Later Living, Faithful+Gould and partners, this session will take a deep dive into the benefits of driving innovation through strategic partnerships to shape places and build communities fit for the future.
The session will include examples of innovations in procurement, construction and delivery, such as MMC and technology highlighting how this is being put to good effect to generate new HAPPI homes and communities for all generations.
Chair: Jeremy Porteus, CEO – Housing LIN
Confirmed Speakers:
Sue Rugg, Regional Director – Faithful+Gould
Stephen Wightman, Director and UK MMC - Lead – Faithful+Gould
Nina Strangeways, Head of Design and Quality Control – Lovell Later Living
Teresa Snaith, Customer Experience Director – Lovell Later Living
The future of housing with care: every decision about care is a decision about housing
With the imminent publication of the Adult Social Care White Paper, this session will look at the future of the housing with care market and consider the key drivers for creating more 'care ready' housing solutions. It will also draw on SCIE's recent report from the Commission on Housing with Care and bring together influential speakers who will explore what long term strategic vision is needed to futureproof operational practice and ensure services deliver better outcomes for households.
Chair: Jeremy Porteus, CEO – Housing LIN
Confirmed Speakers:
Stephen Chandler, President – ADASS
Kathryn Smith, CEO – Social Care Institute for Excellence
Professor Jon Glasby, Director – IMPACT, University of Birmingham
Oona Goldsworthy, Chief Executive – Brunelcare
Jackie Marshall-Cyrus FRSA, Director – Jackie's Revolution
Tuesday 07 December 2021
Reimagining retirement living – a new look at older people's housing?
This session will look at the housing for older people's market and share ideas on how the sector is reimagining the vision for retirement living in how and where it develops, designs and operates more resilient communities.
Chair: Jeremy Porteus, CEO – Housing LIN
Confirmed speakers:
Will Bax, CEO – Retirement Villages Group
Wendy Griffin, Director – Nicol Thomas
Chris Jones, Executive Director of Development – EMH Group
Dr Paul Willis, School for Policy Studies – University of Bristol
Getting switched on to technology: the big insights
Following the recent launch of the TAPPI Inquiry report, this session will examine how new smart homes and care technologies can drive better integrated solutions to support healthy living and ageing well.
Chair: Susan Kay, CEO – Dunhill Medical Trust
Confirmed Speakers:
Professor Roy Sandbach OBE, Chair of the TAPPI Inquiry
Vic Rayner OBE, CEO – National Care Forum
Alyson Scurfield, CEO – TSA (TEC Association)
Angus Honeysett, Head of Market Access – Tunstall Healthcare
Steve Rawson, Chief Operations Officer – Beyond Housing
Wednesday 08 December 2021
Intergenerational Housing: Building blocks for all ages
This session will explore how we can design and build stronger communities for all ages, drawing on the lessons from a range of award-winning intergenerational living schemes in the UK.
Chair: Jeremy Porteus, CEO – Housing LIN
Confirmed Speakers
Rama Gheerawo, Director – The Helen Hamlyn Centre, Royal College of Art
Jenny Buterchi, Partner – PRP Architects
Nick Spittal, Chief Manager– Nationwide Building Society
David Birkbeck, Director – Design for Homes
Strengthening sector leadership: A call to action
Drawing on the experiences of senior leaders and the launch of the 2nd cohort of the Housing LIN's Future Leaders programme, this session will call for a greater display of sector leadership to ensure the voice of specialist and supported housing is heard.
Chair: Jeremy Porteus, CEO – Housing LIN
Confirmed Speakers
Kate Henderson, CEO – National Housing Federation
Chris Smith Executive Director of Business Growth – Thirteen Group
Yvonne Castle, CEO – Johnnie Johnson Housing Trust
Paul Watson, Executive Director – Guinness Care and Support
Sarah Mitton – Age Friendly Communities Manager – Clarion Futures, Clarion Group
Thursday 09 December 2021
Personalising home adaptations – Innovations in DFG funding to create safe and accessible, forever homes
This session will look at the new guidance on DFG's to help funding go further and give more 'bang for the buck'. It will showcase inspiration on what is possible when adapting homes and provide insight from a homeowner on the experience and the benefits of home adaptations. Finally, it will highlight the benefits of personalised adaptations and the wider benefits on society and health & social care costs.
Chair: Ed Warner, CEO – Motionspot/Fine&Able @themotionspot @motioned
Confirmed speakers:
Kurt Horder, Disabled Facilities Grant Policy Lead – Department for Levelling Up, Housing and Communities
Sheila Mackintosh, Research Fellow – University of the West of England
Housing in later life: improving choice by building a better offer
Drawing on latest research and policy, this session will explore examples of innovative practice to create aspirational places to attract people to 'rightsize' thereby improving their housing choices in later life.
Chair: Louise Drew, Partner - Building Communities, Shakespeare Martineau solicitors
Confirmed Speakers:
Michael Voges, Director – ARCO
Michael Spellman, Dementia and Mental Wellbeing Lead – ExtraCare Charitable Trust
Dr Vikki McCall Senior Lecturer in Social Policy (Housing) – University of Stirling
John Nordon, Creative Director – Igloo Regeneration
Friday 10 December 2021
Getting ready for dementia – housing cares
Following this year's APPG on Housing and Care for Older People Inquiry on housing in later life and dementia, this session will put the spotlight on how the sector is responding to the challenge to deliver on the key strategic and operational findings and recommendations from the Inquiry report, Housing for people with dementia: Are we ready?
Chair: Bruce Moore, CEO – Housing 21
Confirmed speakers:
Lord Best, House of Lords – Chair of the APPG on Housing and Care for Older People and co-chair of the APPG Inquiry on Housing and Dementia
Kris Peach, Executive Director of Extra Care – Housing 21
Teresa Atkinson, Senior Research Fellow – University of Worcester Association of Dementia Studies
Yasmeen Hussein, Policy Executive – Foundations
Healthier homes and communities for healthier living
With an increasing focus on integrated care systems and building effective strategic partnerships across health and social care economies to support operational delivery, this session will the look at a range of innovative approaches to creating more healthy homes and communities.
Chair: Jeremy Porteus, CEO- Housing LIN @HousingLIN
Confirmed Speakers:
Professor Judith Phillips OBE, Deputy Principal (Research) & Professor of Gerontology – University of Stirling, and Research Director, UKRI Healthy Ageing Challenge
Lord Crisp, House of Lords and Author of 'Health is made at Home'
Nicola Waterworth, Greater Manchester Partnership Manager – Greater Manchester Combined Authority and Centre for Ageing Better
Nigel Saunders, Director – Pozzoni Architecture
Michelle Humphreys, Director of Strategic Projects – Manchester University NHS Foundation Trust
HEADLINE SPONSORS
ASSOCIATE SPONSORS