Housing LIN Summit 2020 – Reaching for the Top
Event date
till
Slides and recordings
Please note that all sessions' presentations and recordings are available on this event's microsite.
About the Housing LIN Summit 2020
Taking place over 5 days, the #HLINSummit2020 (opens new window) consists of 10 HAPPI Hour online sessions (2 per day) with over 30 speakers, celebrating outstanding innovation, latest research findings, leading practice developments and sector thought-leadership, including a look at the sector transformation that has taken place over the last 9 months as a result of Covid-19.
HAPPI Awareness Week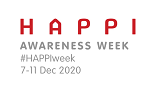 And, that's not all. To celebrate the Housing LIN Summit 2020, we are also designating the week as the first ever HAPPI Awareness Week. We want to further raise awareness over the 5 days about the virtues of designing care-ready accommodation and age-friendly housing services, promoting what's best in housing for an ageing population, sharing the key learning and improvement points and celebrating the benefits of HAPPI with you. Get connected with #HAPPIweek (opens new window)
Terms & conditions
Important notice: this summit is provided free of charge to those registered in advance to attend and who subsequently attend. However, we reserve the right to charge those who register and subsequently fail to attend for the full cost of a conference place. This is due to the LIN incurring irrecoverable costs based on numbers of those registered in advance to attend. Non-attenders will be invoiced and pursued for payment. By registering you unreservedly accept these terms and conditions. The cost of the 2020 conference for non-attenders is £150 plus VAT per head.
Sessions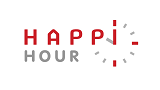 Browse our programme below for more information and select from the HAPPI Hour sessions that you would like to join each day. You can now choose as many of the sessions as you want to go to.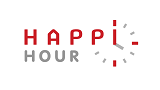 Register now not to miss out!
Monday 07 December 2020
Tuesday 08 December 2020
Wednesday 09 December 2020
Thursday 10 December 2020
Friday 11 December 2020