Back in March 2020, as Covid-19 took hold, we had no other choice but to postpone our high-profile Housing LIN 2020 Annual Conference and reception in Manchester at short notice. We were extremely disappointed but all our safety was and remains paramount.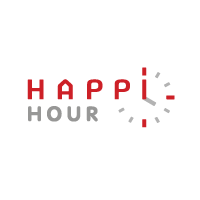 We also had to suspend our in-person regional meetings and roundtable events. To replace these, over the summer, we created our HAPPI Hour brand so that we can continue to offer online sector showcase events in England, Scotland and Wales. These free sessions enable you to keep in touch with latest research findings and policy and practice developments, enhance your learning and connect with other Housing LIN members virtually. They have proved extremely popular.
For details about the forthcoming sessions and to book your place, click on the HAPPI Hour branded events below.

We are also delighted to announce that we have now reframed the original March conference agenda and are organising a week-long programme, Summit 2020 – Reaching to the top, consisting of ten HAPPI Hours sessions throughout the w/c Monday, 7 December.
For more details about our Summit 2020, click on our new conference webpage to select the sessions you would like to join. Don't miss out!

Stay connected with the Housing LIN in these extraordinary times. And remember, you can either follow us on Twitter at @HousingLINews (opens new window) and @HousingLIN (opens new window) or sign up here to receive our free weekly e-news, HLINks. This is published every Friday and contains latest sector's news on housing and care matters.