In March 2020, as COVID-19 was taking hold, we had no other choice but to postpone our high-profile 2020 Annual Conference and reschedule it as a week-long virtual Summit, 'Reaching for the Top'. We are currently planning our 2021 virtual Summit - w/c 6 December - to coincide with HAPPI Awareness Week. Watch out for details!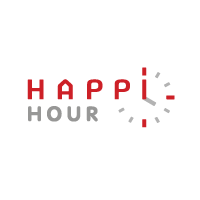 We also suspended our in-person regional meetings and roundtable events for the remainder of 2020 and for 2021. However, to retain our networking activities, we created the HAPPI Hour brand so that we can continue to offer online sector showcases in England, Scotland and Wales. These extremely popular sessions enable you to keep in touch with latest research findings, policy and practice developments, to enhance your learning and connect with other Housing LIN members.

For details about our upcoming sessions click on the HAPPI Hour branded events below. If you are not already registered with the Housing LIN, please create an account so that you can book your place and/or receive other notifications of your choice.