Sponsor the Housing LIN
Updated on 08/12/2015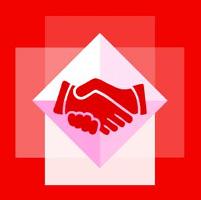 We rely on sponsorship to maintain accessible information on our website and sustain our knowledge and innovation exchange programmes. With over 40,000 subscribers in England and Wales, being associated with us will raise your profile. Attractive sponsorship and branding opportunities include:
Corporate sponsorship
Join a select number of respected organisations whose logos appear on our website
Programme sponsorship
Be an exclusive sponsor of one of the up and coming themes on our website; for example, our Marketing Extra Care Housing pages
Crowd funding
Be part of the community sponsoring one of the cutting-edge publications we have in the pipeline
E-marketing
Increase your profile when we send out emails to our 40,000+ subscribers
Exhibitions and events
Directly promote and market your services at our prestigious national and regional events
Contact Jeremy to find out more at: j.porteus@housinglin.org.uk
Housing LIN Brochure
This brochure outlines our aims and objectives, and the benefits of being a member of the Housing LIN
Member's quote
"Fantastic resources"... "it is the best forum for sharing ideas, information and new developments in the sector"
Member's quote
"It's an inspirational network and resource: I applaud your work in maintaining and developing it."
Member's quote
"I always find meetings inspirational and a source of lots of new ideas. The Housing LIN website is a great library of technical information and useful case studies"
Member's quote
"The Housing LIN is one of the most useful sites that I have access to in my work in this sector. It's highly topical and provides excellent coverage of a huge range of relevant topics and latest news"
Bookmark