In Focus: Innovations in Housing and Dementia
Updated on 22/12/2016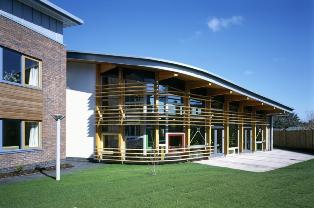 Colliers Gardens, Bristol
The number of people living with dementia is soaring.
These pages outline how housing and related services can improve the lives of people with dementia. You can find a range of resources here that will help people with dementia to live independently for as long as possible.
We developed these pages to help improve the care and lives of people with dementia living in a range of housing types.
You will find them particularly useful if you help to commission or provide specialist housing and housing-related services for people with dementia.
What information can I find where?
Information is arranged into nine topics - ranging from the personal experiences of those affected by dementia, to commissioning and the impact of design and the local environment.
The information in these pages is split between nine topics :
Other relevant Housing LIN summaries
This brochure
gives an overview of our work to improve understanding on the links between housing and dementia.
Living well with dementia: A National Dementia Strategy (Our briefing)
Housing LIN Briefing No. 29
summarises key points of the government's national dementia strategy, highlighting those relevant to housing-related services.
Become a dementia friend
We are encouraging our members to become a dementia friend. You can sign up to become a dementia friend or volunteer as a dementia friends champion. By doing so, you will help create a society with a better understanding of people affected by dementia. Find out more at:
www.dementiafriends.org.uk
Supported by:

We are grateful to Guinness Care and Support
for enabling us to develop and maintain these pages.
Paul Watson, Managing Director, Guinness Care and Support
"Given the increase in dementia, professionals are recognising that they need to gain a much better understanding of how to design both their buildings and their services in order to enable people to live well at home with this condition. This Housing LIN website is an extremely valuable resource providing the latest thinking in this area."
Prime Minister's challenge on dementia to 2020
This document launches the next phase of the Prime Minister's challenge on dementia to 2020
---
The Prime Minister's Challenge on Dementia 2020 Implementation Plan
(March 2016) sets out how these commitments will be met, including references to housing and telecare.
Bookmark