Care and Support at Home
Updated on 02/08/2016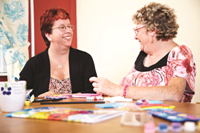 With the implementation of the Care Act 2014 and drive towards closer integration with care as set out in the NHS 5 Year Forward View, there is an urgent need for commissioners and housing, care and support providers to be able to access the latest policy and practice developments to respond to the changing landscape of care and support at home.
These pages provide useful tools, resources and examples of innovative approaches to enabling older people and people with disabilities to live well and independently in their own homes. They provide specific information across 8 key areas for adult social care commissioners, housing and care providers, primary care services and NHS hospital trusts on shaping, commissioning, funding, and delivering a range of care and support solutions for people living in their own homes.
Supported by: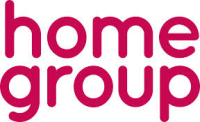 We are grateful to Home Group
for their support to enable us to develop and maintain these pages.
Rachael Byrne, Executive Director of Care and Support at Home Group
"The Housing LIN is an invaluable learning resource that plays an big part in helping organisations like Home Group ensure that our schemes and developments - past, present and future - meet the needs of elderly and disabled people. We are proud to be involved and will continue to regard the Housing LIN as an important partner that helps us to meet and overcome the many challenges that the care and support sector faces now and in the future. We would recommend others to participate and support them too."
Bookmark