Health and Housing - Health Intel
Updated on 18/02/2016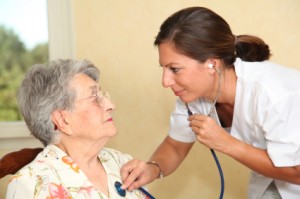 We've pulled out the essential tools and resources that ensure you can make informed decisions around health and housing so you can work towards better integration.
In this section you can find information on health-related policies and structures that will allow you and your partners to integrate policies and services as required by the Care Act and as set out in the landmark Health and Housing Memorandum of Understanding.
Also, check out our new Housing and Health Exchange
, supported by Public Health England.
Stay networked with the Housing LIN for news and views on housing, health and social care. Register to receive our enews 'Housing with Care Matters'
Supported by
We are grateful to Public Health England
for their support to enable us to develop and maintain these pages.
Gill Leng, National Lead: health & homes, Public Health England
"We're delighted to support the Health Intel. We hope it will provide information and encouragement to those seeking to work in partnership on this exciting agenda; bringing together the wealth of expertise from developers and suppliers within the housing sector and specialists in health, social care and supported employment to further enable opportunities for innovation, resource optimisation and creative solutions to be achieved, all with the focus on supporting people to make the most of their lives."
Housing and Health Exchange
Click here
to visit our free web-based programme of knowledge and information exchange to support peer to peer learning and discussion. Use this opportunity to exchange relevant policy and showcase examples of practice that have either helped to transform people's lives and/or improve local service delivery.
Richard Humphries, The King's Fund
"With growing realisation of the potential for housing to contribute to the challenges faced by the health and social care systems, the Housing LIN is the go-to place for timely, relevant and accessible material - a unique set of resources for commissioners and providers."
Bookmark