Planning Homes and Communities for Older People
Updated on 12/05/2015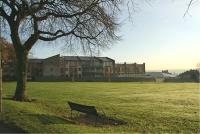 The design of extra care housing and neighbourhoods takes place within a framework of planning regulation and law. It is important for all involved to understand the implications of national and local planning policy at the start of any project and to engage with each other.
These resources provide the planning policy background for planning applications for specialist housing for older people and also cover other issues for consideration prior to submission of a planning application.
There are a number of defining features which set specialist housing for older people apart from normal housing. These include individual dwellings with their own front door, communal facilities and varying levels of personal care and support. It is also pertinent to note that the economics of delivery, construction, viability and cash flow that apply to standard residential development do not apply to specialist housing for older people. Further information on the design of housing for older people and the wider built environment can be found on the Housing LIN design hub.
These planning pages specifically relate to the full spectrum of specialist housing for older people ranging from small scale extra care units to full Continuing Care Retirement Communities (CCRCs). We've divided these pages into the following 9 topics:
Further information
For anyone looking to develop specialist housing for older people, different models of provision can have very different planning connotations. Some models are not that different from standard housing; others are much more equivalent to traditional care homes. The Toolkit 'Housing in Later Life'
includes a useful list of accommodation which falls within specialist housing for older people within Appendix A.
Further information is provided regarding the many different forms of housing for older people through the HLIN Factsheet No1
Further information regarding developments and the planning issues surrounding specialist housing for older people can be found in the following resources:
And finally, visit the 'Useful publications' subtopic for more related resources from the Housing LIN
Supported by
We are grateful to Tetlow King Planning
for their support to enable us to develop and maintain these design pages.
John Sneddon, Managing Director of Tetlow King Planning
"The Housing LIN provides the missing link between health, housing and planning, and their resources offer a wealth of information accessible to all. We are confident HLIN will continue to play an important role in guiding the sector in the future. Tetlow King Planning are pleased to be able to work with HLIN and to contribute to the debate on the topic of housing and care and the inter-relationship with planning. We have found it to be a very valuable resource"
Bookmark