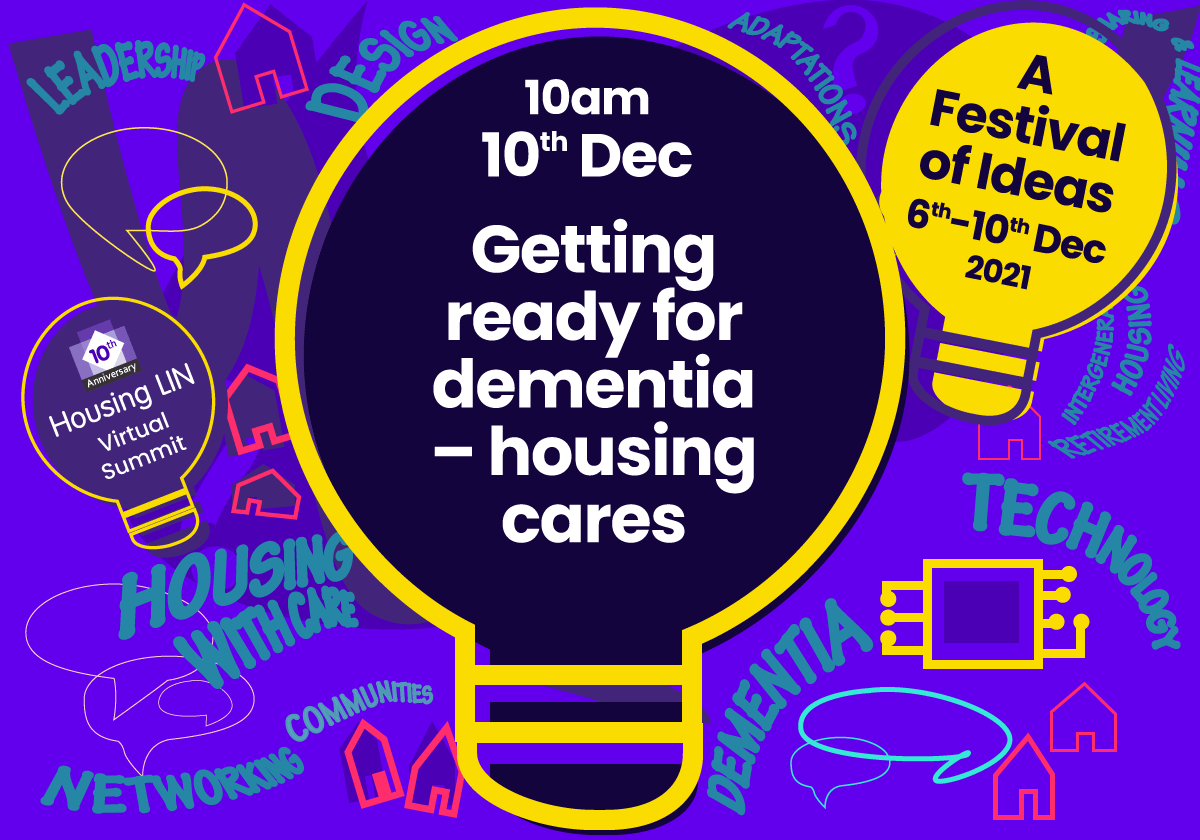 Join us for this Housing LIN Summit 2021 - A Festival of Ideas session, 'Getting ready for dementia – housing cares' on Friday, 10 December 2021 from 10am.
With an opening statement by Jeremy Porteus, CEO at the Housing LIN, this session will be chaired by Bruce Moore, CEO at Housing 21.
They will be joined by:
Lord Best, Chair of the APPG on Housing and Care for Older People and co-chair of the APPG Inquiry, House of Lords
Yasmeen Hussein, Policy Executive, Foundations
Kris Peach, Executive Director of Extra Care, Housing 21
Teresa Atkinson, Senior Research Fellow, University of Worcester Association of Dementia Studies
Following this year's APPG on Housing and Care for Older People Inquiry on housing in later life and dementia, this session will put the spotlight on how the sector is responding to the challenge to deliver on the key strategic and operational findings and recommendations from the Inquiry report, Housing for people with dementia: Are we ready?
---
We are extremely grateful to all the sponsors who have made this year's Housing LIN Virtual Summit - A Festival of Ideas, possible. This session is supported by Associate sponsor, Housing 21 (opens new window).