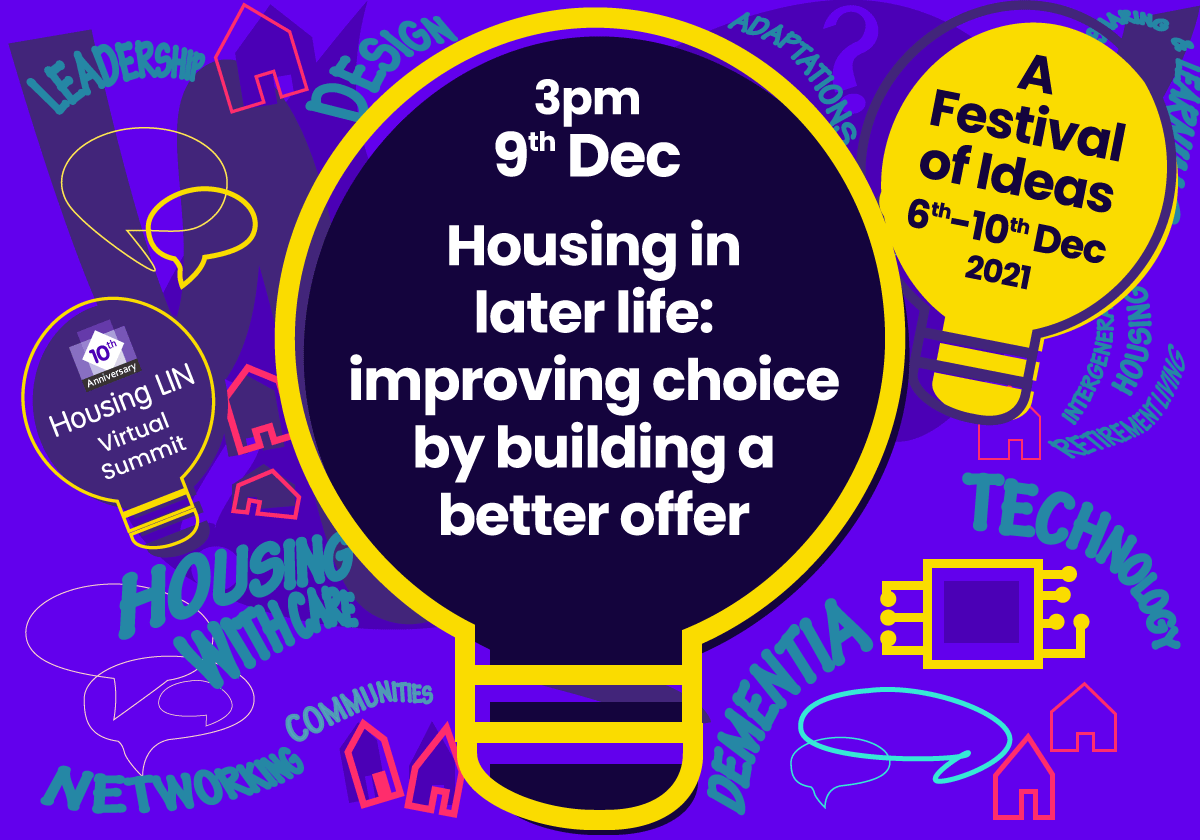 Sign up to attend this Housing LIN Summit 2021 - A Festival of Ideas session, 'Housing in later life: improving choice by building a better offer' on Thursday, 9 December 2021 from 3pm.
With an opening statement by Jeremy Porteus, CEO at the Housing LIN, this session will be chaired by Louise Drew, Partner at Building Communities.
They will be joined by:
Michael Spellman, Dementia and Mental Wellbeing Lead, The ExtraCare Charitable Trust
Michael Voges, Director, ARCO
Dr Vikki McCall, Senior Lecturer in Social Policy (Housing), University of Stirling
John Nordon, Creative Director, Igloo Regeneration
Drawing on latest research and policy, this session will explore examples of innovative practice to create aspirational places to attract people to 'rightsize' thereby improving their housing choices in later life.
---
We are extremely grateful to all the sponsors who have made this year's Housing LIN Virtual Summit - A Festival of Ideas, possible. This session is supported by Associate sponsor Shakespeare Martineau (opens new window) and ExtraCare Charitable Trust (opens new window).