Design Hub - Building homes and communities
Updated on 17/11/2015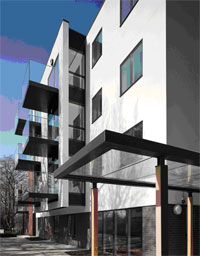 The Trees, Highgate
Good design of homes and neighbourhoods - including how we connect with others - is important to everyone. In many ways it becomes more important as we age.
These pages offer guidance and examples of effective design principles and practice in mainstream and specialist housing for older and vulnerable adults. These resources are split into seven main topics as detailed below and as listed on the left-hand side.
Accessible Design - Homes should be designed accessibly or adapted to enable people to stay put when they develop disabilities due to ageing or other causes. This section includes summaries and resources about lifetime homes and accessibility and adaptability - as well as practical case studies
Housing our Ageing Population Panel for Innovation (HAPPI) - The ground-breaking HAPPI report recommended ten housing design components for meeting the needs of older people. The subsequent influential APPG inquiry report considered progress towards the adoption of these recommendations and set out a 'plan for implementation'. This section includes all the HAPPI reports, Housing LIN commissioned HAPPI case studies and winners from the HAPPI category of the annual Housing Design Awards.
Designing Extra Care Housing - As the number of extra care schemes increases in England and Wales, we are learning more about the factors and issues that need to be taken into account in designing such housing. This section covers everything you need to know about designing extra care housing and includes construction issues and the implications of factors such as location, delivery of on-site care, the tenure mix and planning frameworks.
For further resources on design of extra care housing or funding extra care, click on Commissioning Extra Care - Design or Funding extra care housing
For resources on housing design for people living with dementia click on Dementia - Design
Stay networked with the Housing LIN for news and views on housing, health and social care. Register to receive our weekly bulletin 'LINks' and quarterly newsletter 'Housing with Care Matters'
Supported by: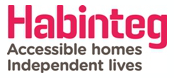 We are grateful to Habinteg Housing Association
for their support to enable us to develop and maintain these design pages.
Bookmark