Strategic Analysis
Updated on 22/03/2016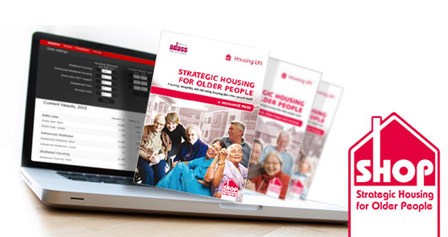 Do you or your company need help to identify the demand and supply of accommodation and care for older people in your area?
Endorsed by the Department of Health and the Welsh Government, the Strategic Housing for Older People Analysis Tool (SHOP@) helps you predict future housing and care needs for older people from nationally agreed benchmarks by local authority area.
Local knowledge
SHOP@ is free-to-use but to help you refine your forecasts and access further intelligence to inform your strategic planning, we have developed a tailored analysis, review and consultancy support service. A number of local authorities, social, private and charitable housing providers and developers use this service.
Our market intelligence is unrivalled. We have a wide and active membership in every geographical region, enabling us to take a 'top down and bottom up' view of the sector. We know what works well and how proven, effective local approaches can be reproduced in other areas.
For more background information on SHOP@ read our full project briefing or contact us to find out how you can contract us to undertake strategic analysis and operational reviews at: SHOP@eac.org.uk
Bookmark